MASONITE FAKE STUCCO ISSUES
I live in Carlisle, PA, in an English Tudor home that was built in 1984. I've lived here for 5 years. My house is not stucco but is built with boards made to look like stucco. I think they may be called cement board but I'm not sure.
I have started to notice that there are places that are getting water damage and I'm not sure how to go about replacing these pieces. It appears that the previous owner did some repairs to the same locations.
Where would I purchase these stucco boards and are their contractors that would know how to deal with this? I'm attaching 3 pictures to show you what I mean. The one that looks the worst is because I started poking around.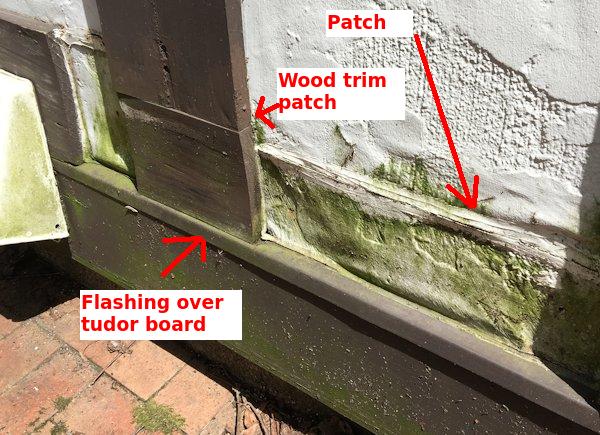 Repair already done to your house. At least, the horizontal tudor boards had flashing. A piece of the masonite stucco was patched, as well as a piece of the wood trim.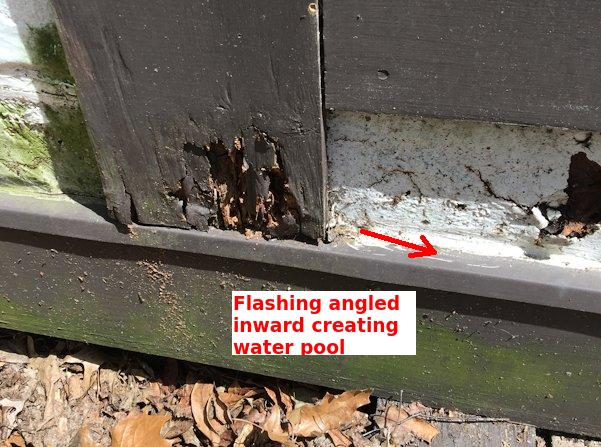 Rot at the bottom is mostly due to backwards flashing. Water pools against the house rotting the wood and the masonite. The reason I say mostly is because masonite is really cardboard, and really isn't a permanent material.
Even though they don't make masonite fake stucco panels, they still make fake stucco panels out of hardie siding.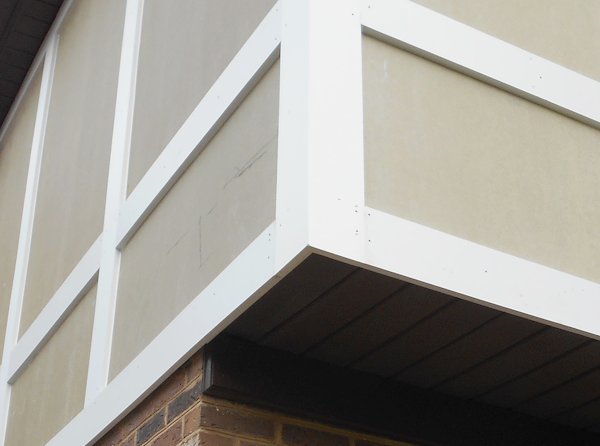 Here is a job we repaired that had hardi plank fake stucco panels. I have repaired the masonite fake stucco panels, but I couldn't find any decent pictures. A contractor re did the gable end of the house. They put the panels on backwards, that is, without the stucco texture outward. A project like this is doomed to failure anyway, because there is no flashing over the horizontal tudor boards. BTW, I count the angular tudor boards as horizontal.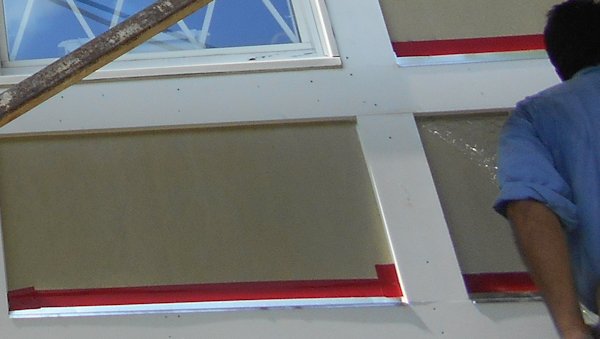 As a warning, what we are doing here is completely unconventional, but I believe should work fine. We didn't have 3/4" of space for stucco. If this leaks or falls apart in 10 years, the homeowner is screwed, so I did what I could to ensure that this lasts. Here, we flashed over the one by trim boards with 3/4 inch flashing. The top flashing flange is sealed to the hardie board with tape.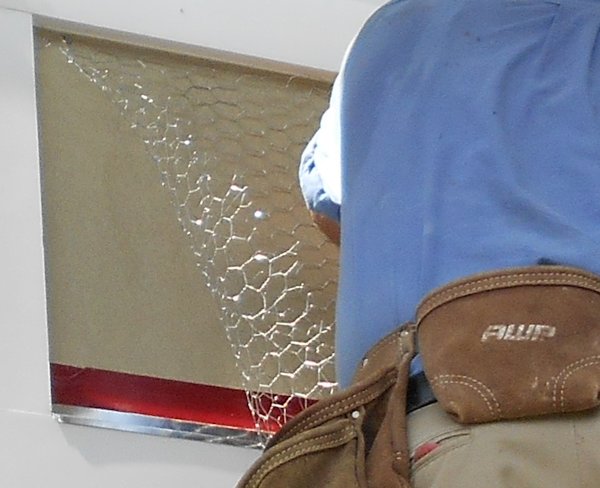 We used chicken wire over the hardy board trying to leave the chicken wire a little loose, to alow mortar to squish behing the wire. Yes, this is poultry netting, not stucco mesh. Bear in mind, we are putting the mortar on real thin, so it doesn't have to support a lot of weight. Also, the mortar we put on had almost pure flexcon, and no water. If you have seen my site before, flexcon is an acrylic bonding admixture, which makes the mortar sticky for a good bond. The chicken wire adds good reinforement.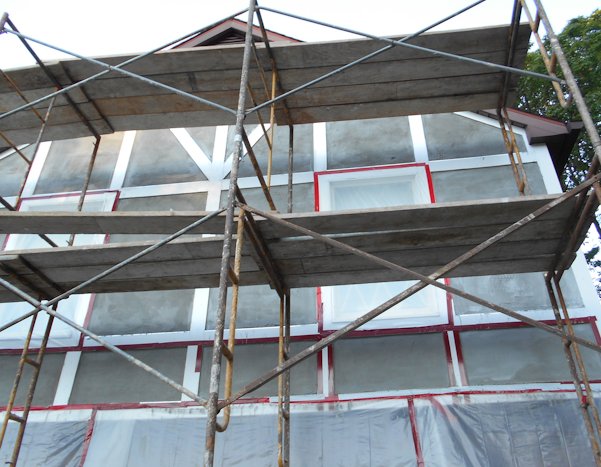 A thin basecoat is put on making sure the mortar squishes behind the chicken wire. The flexcon retains water, or liquid, in the mix, allowing the mortar to set before it dries. The age old problem wth puttng mortar on thin is that the mortar will dry out before it sets, turning the mortar to powder.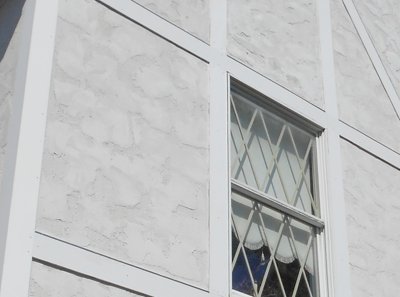 Finished project. Finish coat is whte portland cement and white silica sand. The texture is done to match the existing house. Also, we put 75% flexcon and 25% water in the finish for excellent strength and a good bond. Why not 100% ? 100 % flex is so sticky it is to difficult to spread.