Historic pebble dash stucco in Washington, DC corrupted with siding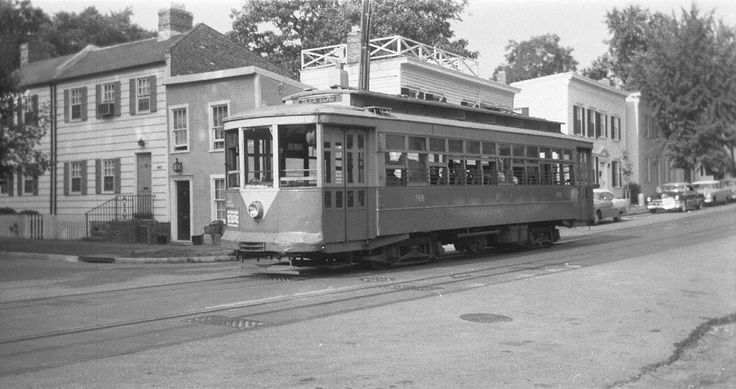 A trolley passes our subject stucco house in the 1950's. Trolleys were still used in Georgetown until the early 1960's.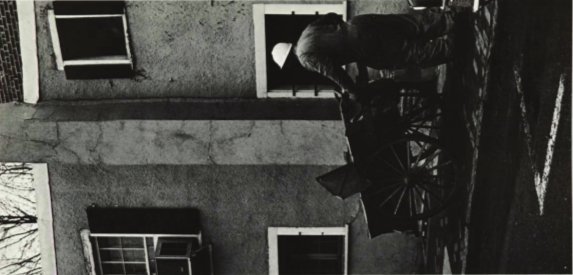 Yes, I know the picture is sideways. I'm being mobile friendly. A picture from the 1960's shows this is pebble dash stucco. The chimney has a float finish and was done by less skilled people. A street sweeper is another obsolete occupation.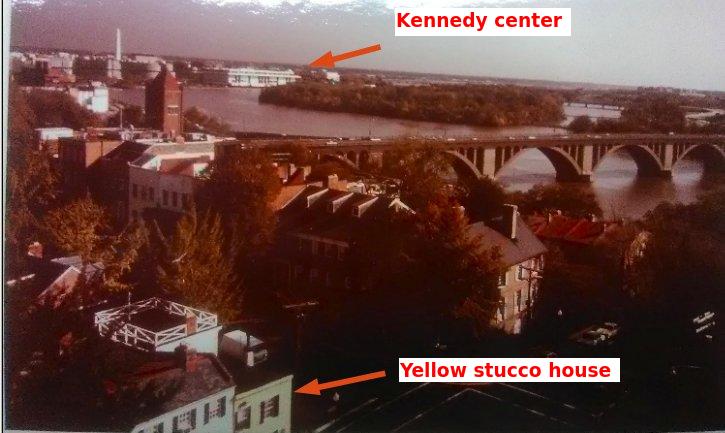 The Kennedy center was built in the early 1970's. What I'm showing here is that the house had siding put on after the early 1970's.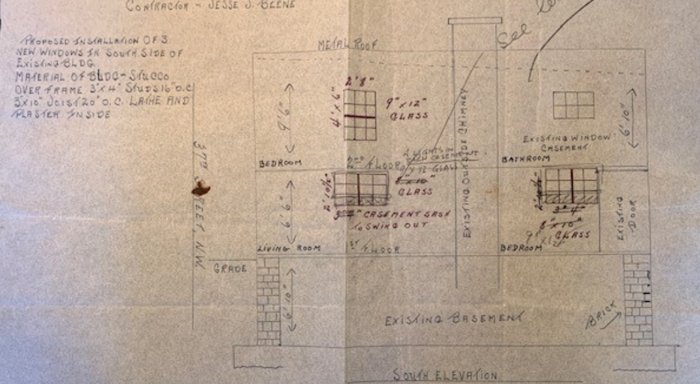 A drawing for a building permit issued in 1950 shows the house was stucco. Our friend, the house, was probably stuccoed in the 1930's. The reason for the permit was to change the windows. Originally, the exterior was rough cut lumber used for siding. Some of the rough cut lumber still has tree bark.
Did anyone get a permit for to put on the masonite siding ? No.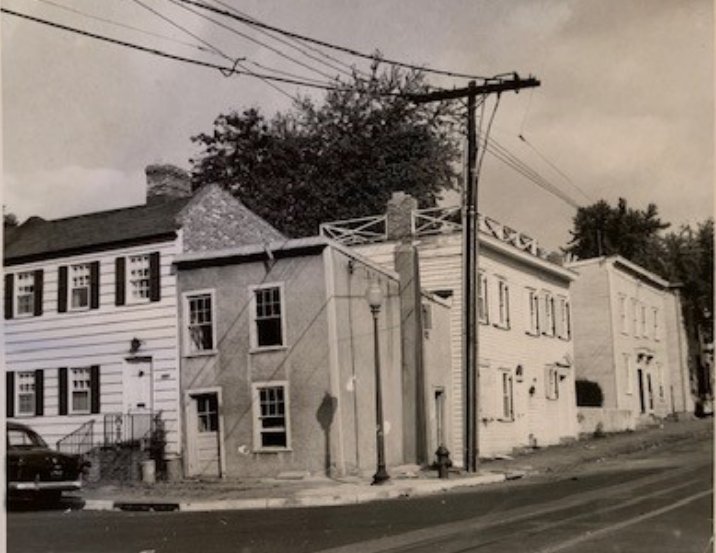 Another view of the pebble dash stucco house in the about 1950, before the windows were put in. The car appears to be a 1949 Ford. It is hard to tell if the stucco had been painted yellow at the time.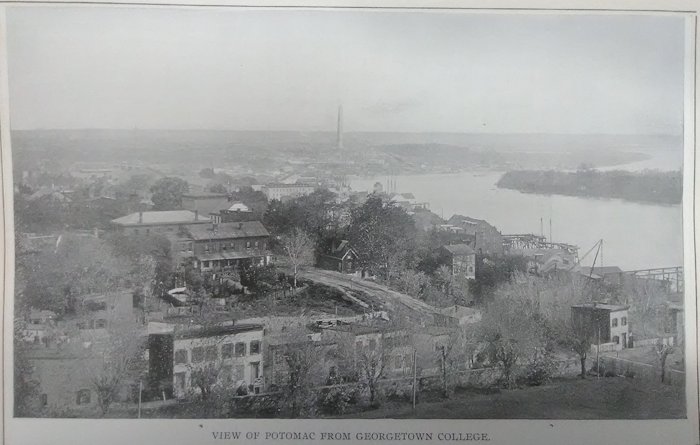 An old picture without the Key Bridge. The Key Bridge was finished in 1923. It is hard to tell if house was stucco or not, because it is hidden by the trees.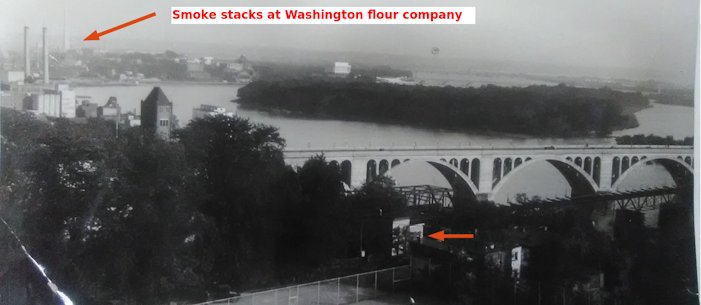 A picture showing the smoke stacks at Washington Flour which existed until the 1960's. I remember going into Georgetown when I was a kid and it stunk to high heaven. You can see the Washington monument and Lincoln memorial in the background. The railroad bridge next to the Key Bridge is also long gone.
Believe it our not, the Commission for Fine Arts and the Old Georgetown Board, turned down the request to replace this offensive and historically incorrect siding with the pebble dash stucco, a historically correct material that had been on the building for years. The original rough cut planks would be impractical if not impossible to reproduce, and wouldn't even offer a permanent exterior finish.
You may have seen here:where the Old Georgetown Board made a homeowner tear EIFS off a historic brick house. The bricks were in bad shape and were stuccoed because it stucco is a historically correct material. I estimated the job and didn't get the job, which is my involvement.
Why Old Georgetown Board won't allow replacing this offensive siding with pebble dash, like it was, is absurd and unjust, and goes against preservation.