Cement plaster map of Jamaica in Washington, DC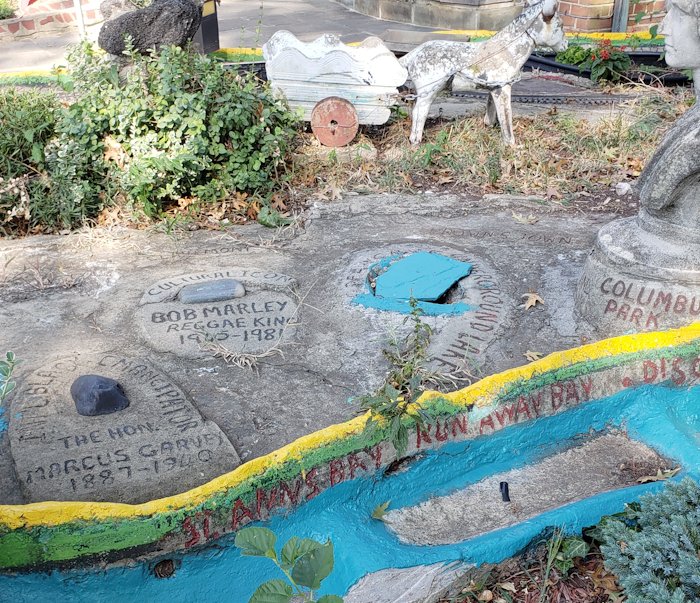 Areas of Jamaica and historic events are marked on the map, including the birthplaces of Bob Marley and Marcus Garvey.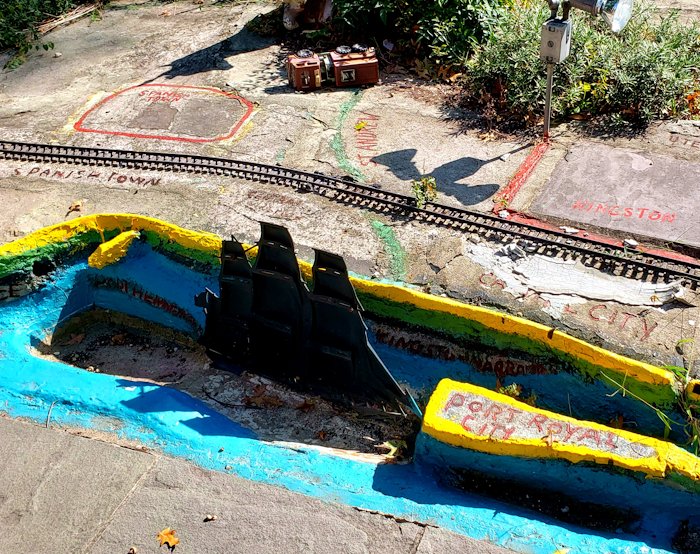 Railroads harbors, and airports are characterized. Port Royal Bay, Spanishtown, and Kingston are significant in Jamaican history.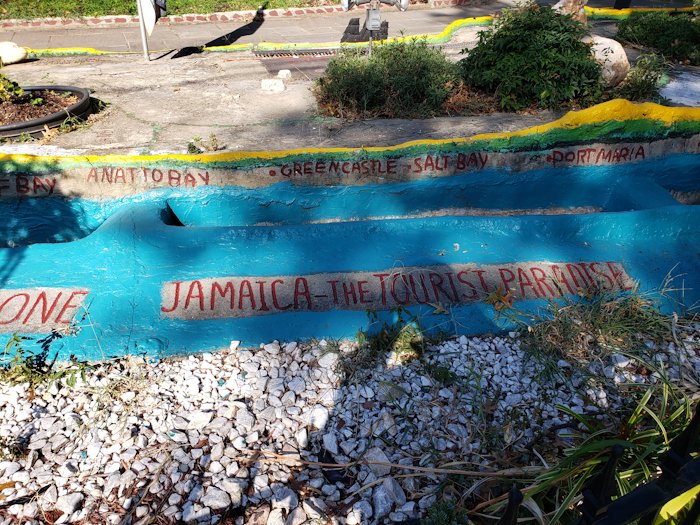 Jamaica, the tourist paradise.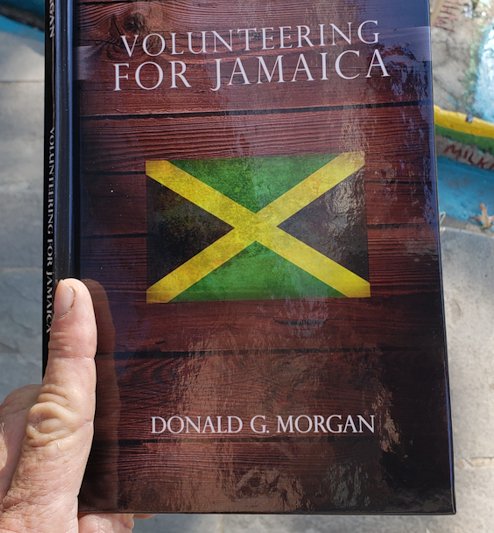 "VOLUNTEERING FOR JAMAICA", by Donald Morgan, the creator of the map, points out problems and facts about Jamaica.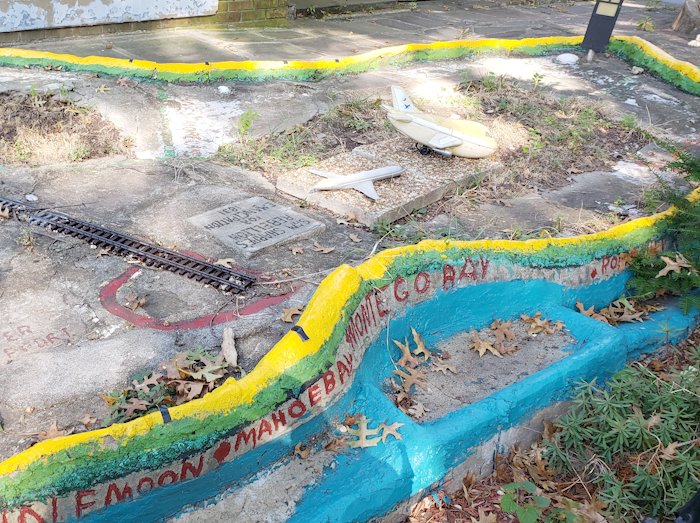 Montego Bay, made famous by the song of the same name.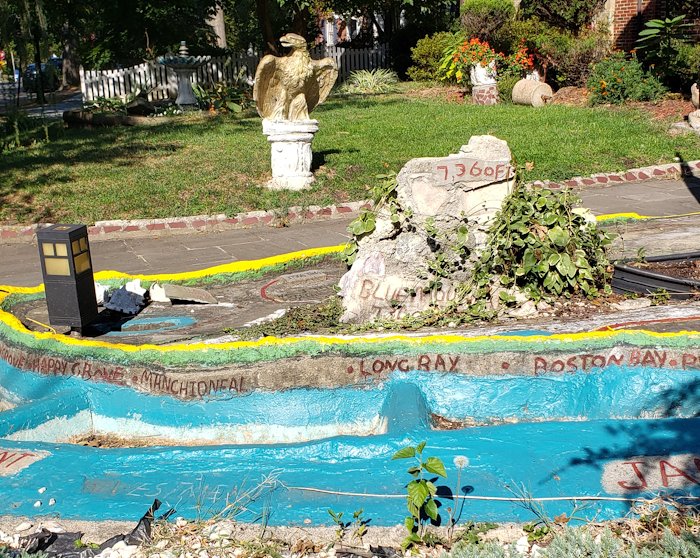 Blue mountain, the source of world famous Blue mountain coffee.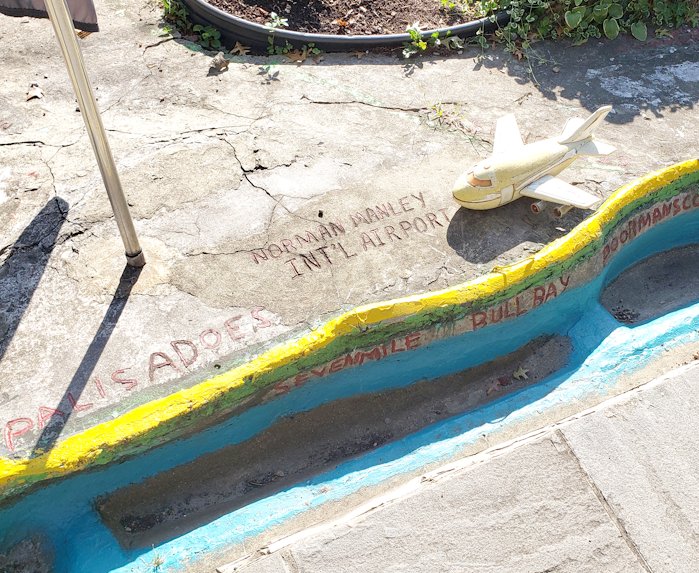 Norman Manley International airport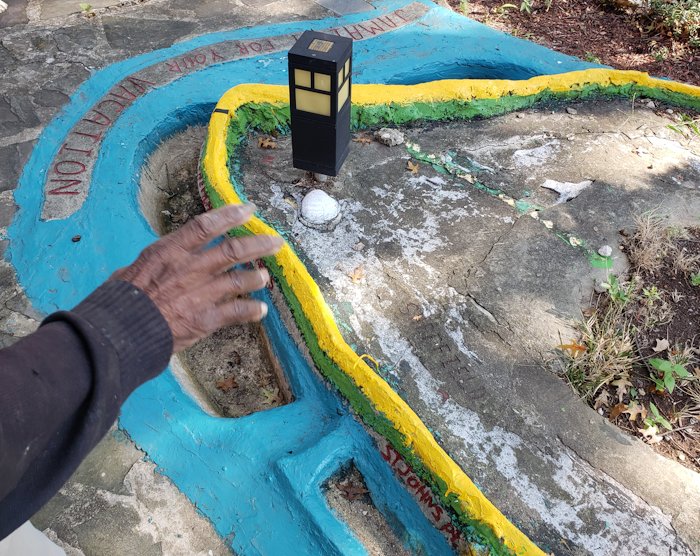 Lighthouses are marked with real working lights. The rock marks a spot where tourists jump into the water.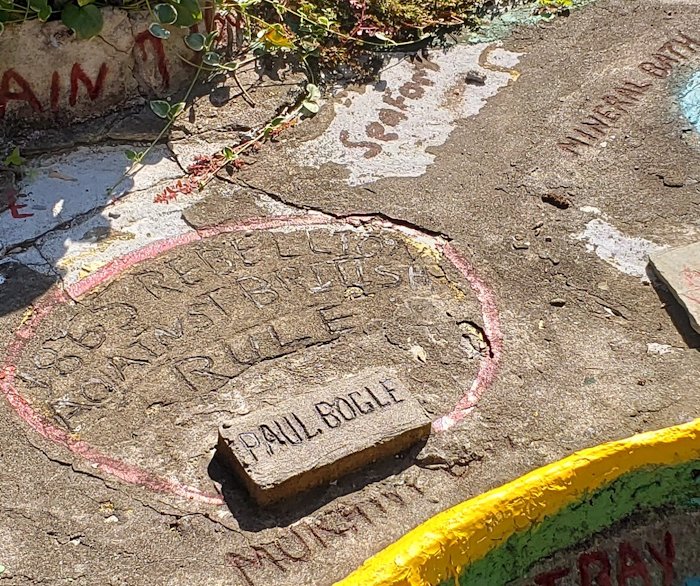 Marker shows rebellion against British Rule in 1865.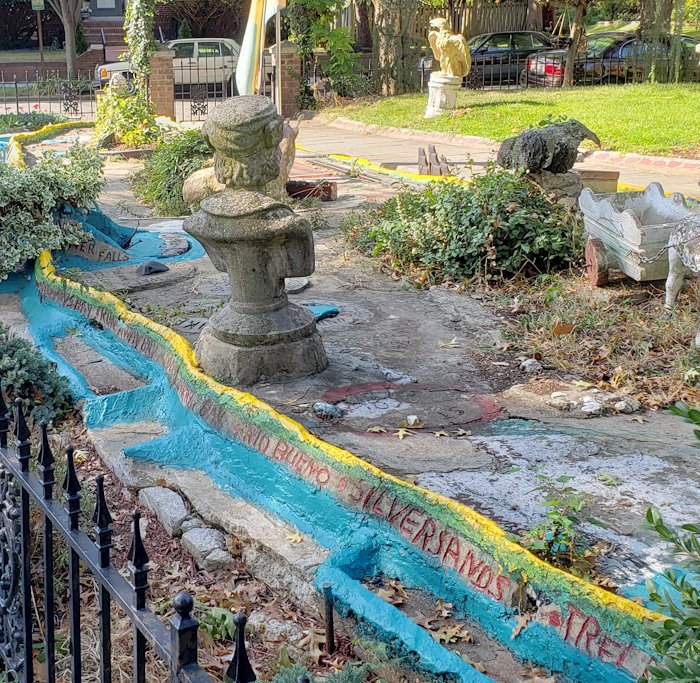 This true work of art is on Kalmia Road, NW. Thanks so much to Mr. Donald Morgan for showing me around.