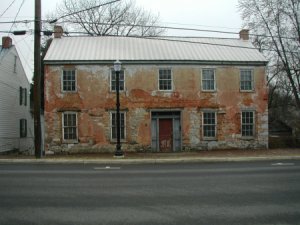 I spotted this old house in Boonesboro MD.
It has brick face stucco, that is stucco
scored to look like brick.
The brick face was well done in it looked
real, but it failed to bond.
I would guess this house was built in the
early 1800's and the brick face was probably done at least 80 years ago, judging from the fact it was lime and sand.
I thought it was a cool looking effect.
Click on the pictures for a larger view.