December, 2019-Fairfax, Virginia
Backwards flashing
in Fairfax, Virginia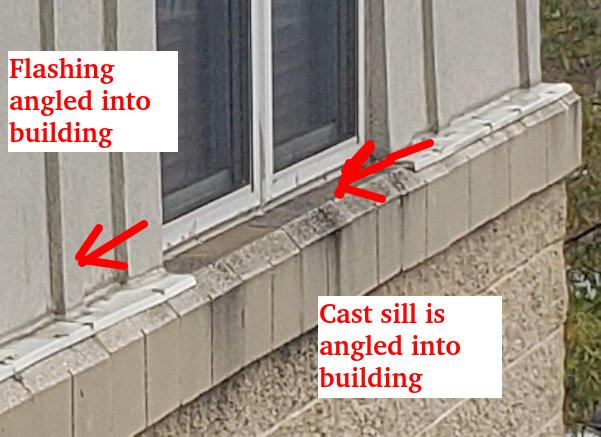 Windows leak into apartments. This whole group of apartment buildings was built like this in Fairfax, Virginia, in the Washington, DC area.
I took these pictures on a rainy day. You can see the water pool on the sill.
Not only is the flashing angled into the building, instead of away from the building, the cast concrete sills are made to funnel water in.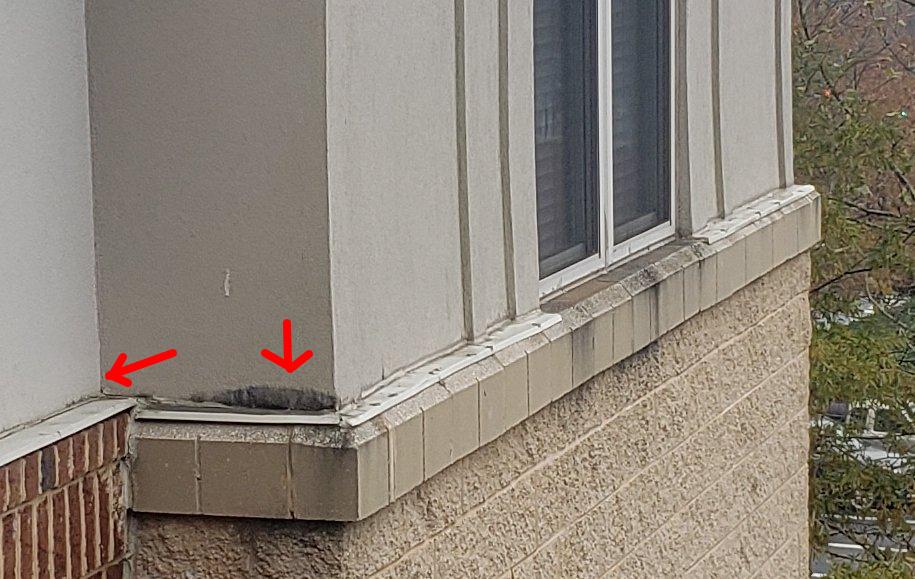 These buildings are EIFS on the top floor and masonry below. The base of the EIFS is caulked trapping water that penetrates the EIFS. All these buildings were built like this.
Someone has to be mighty stupid to build a building like this.
Maybe they weren't stupid. Maybe they were sick minded disgruntled employees trying to sabotage their employer.
Maybe this work was done by alien invaders trying to conquer earth. Once the buildings are destroyed, conquering earth should be easy.