Historic plaster painstakingly preserved at the Graffiti House in Brandy Station, Virginia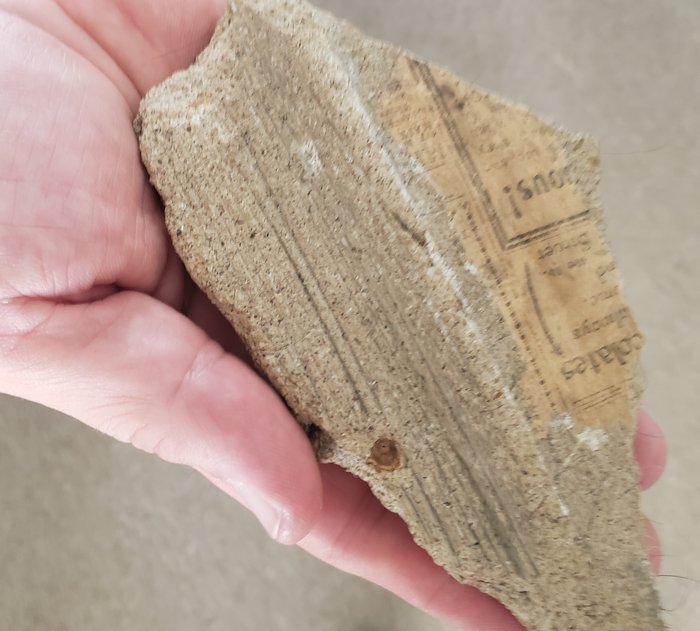 Part of a 1858 newspaper marks the date the house was built. Plasterers frequently filled large gaps and holes in the wood lath with newspapers, rags, or whatever.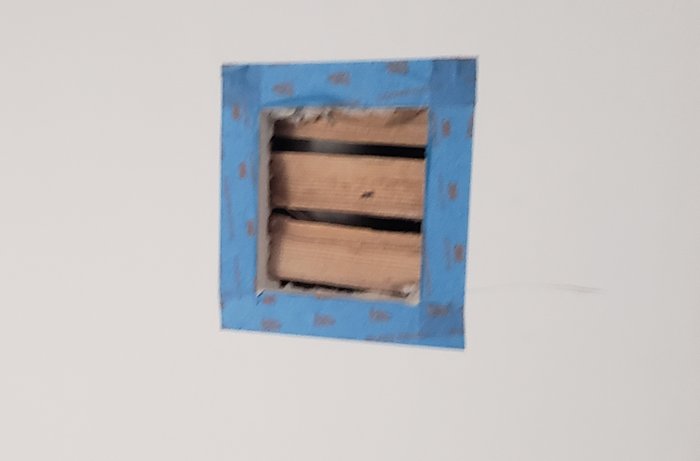 Wood lath strips were cut in a sawmill.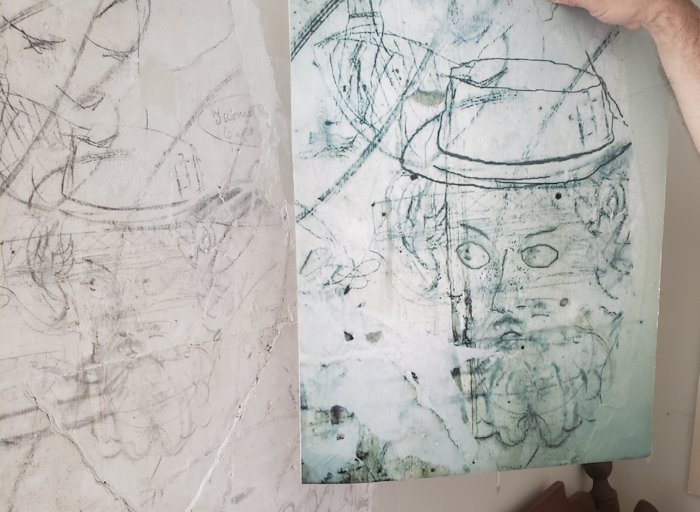 Clarification of a drawing on the wall that is to believed to be of Walt Whitman.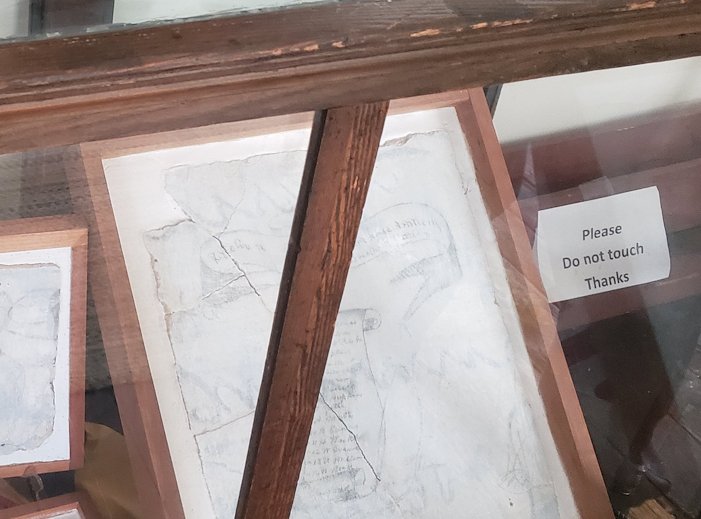 Preserved in a glass case is the Maryland scroll. This piece was taken off the wall by a private collector and returned to the museum. These are names of Marylanders that fought for the confederates. The wikipedia article on the Maryland scroll is here...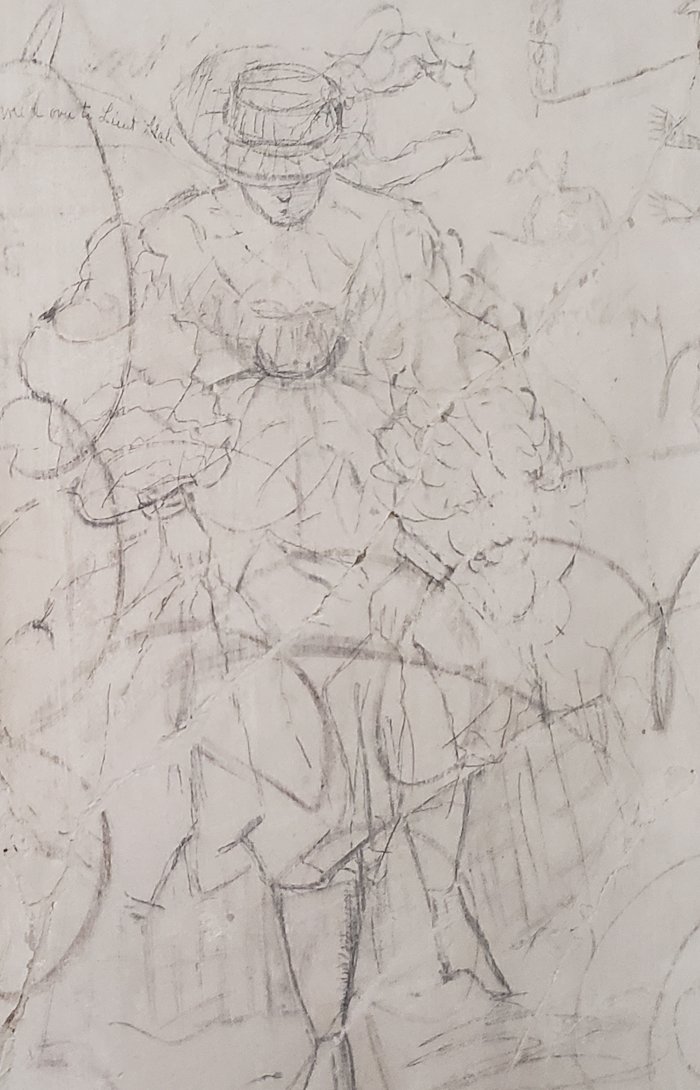 "The Dancing Lady" was featured in an article in Smithsonian Magazine..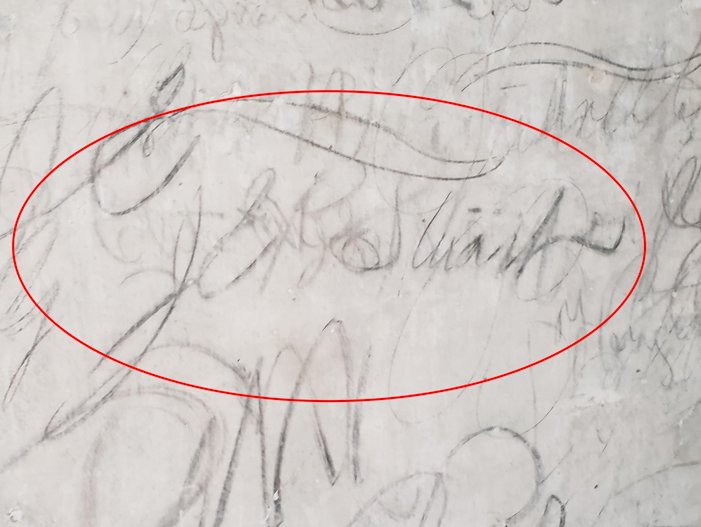 Signature of JEB Stuart.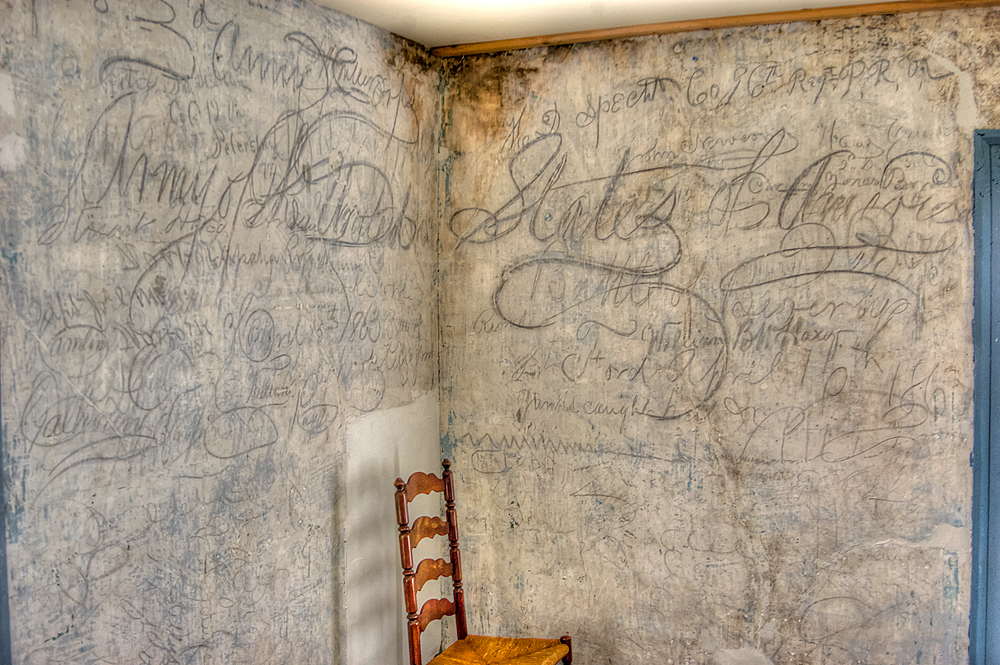 Army of the United States of America is visible over everything.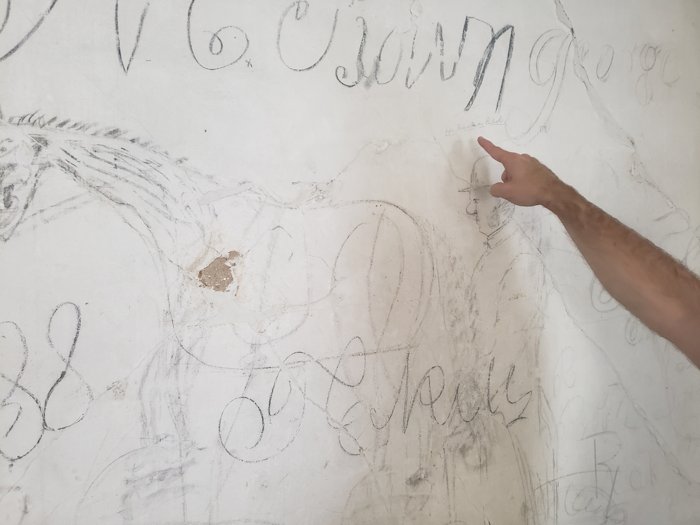 Finger points to text that says, "I smell a Rebel".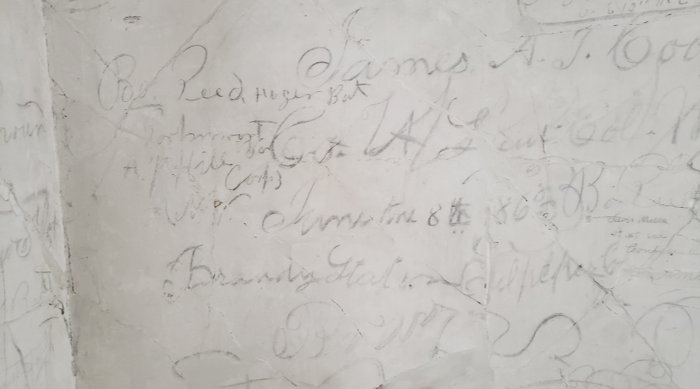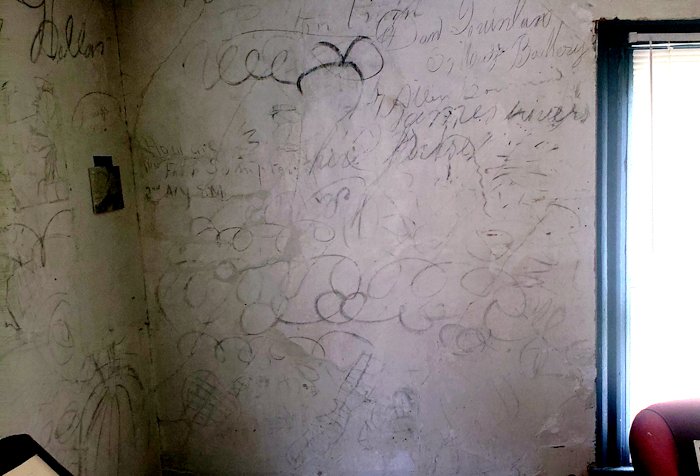 Graffiti was written with pencils and charcoal.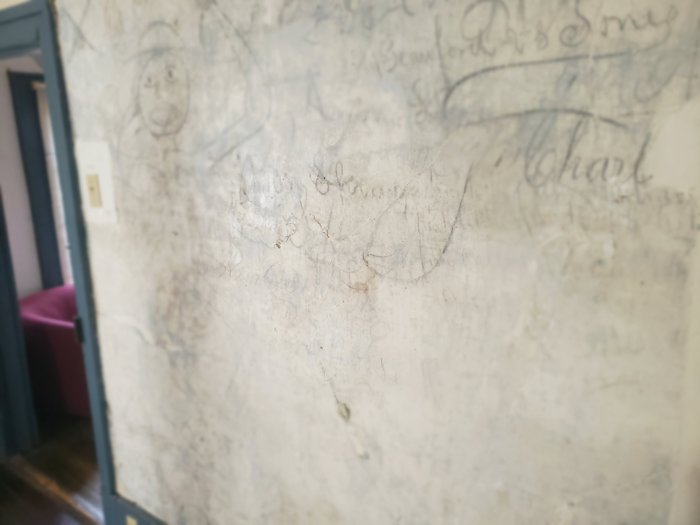 Wall is smeared but is still there for the most part. Most of these walls were painted and the paint was carefully scraped off.