How to draw an ellipse.
Another mystic secret revealed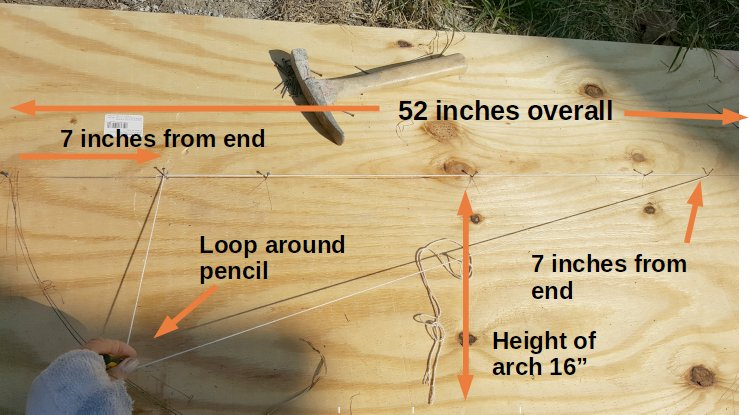 An ellipse has 2 radii (radiuses). In this case the long radius is 26 inches, or half the width of my ceiling. The small radius is 16 inchs, or the height of my ceiling. I found by trial and error that putting my nails 7 inches in from my end point gave me a 16 height. This method can also be used for a full 360o ellipse.
A loop of string goes around the two nails 7 inches from the end, and the pencil that is held even with the end point. You can see how the small radius is defined by limiting the distance the pencil can travel.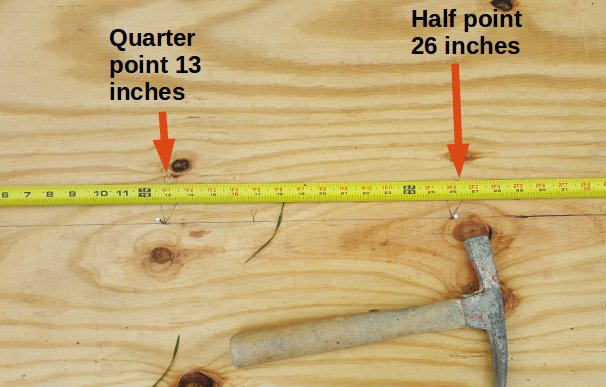 I first laid out my ellipse using the half point and the quarter points. I moved the nails to give me a 16 inch height. After a couple of tries, I found that 7 inches was the right distance.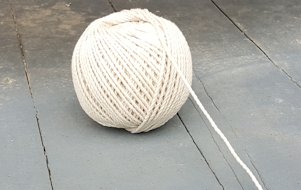 It is important to use a string that doesn't stretch, in this case twine for packing. Mason line will not work. I know these pictures are huge, but I am going mobile friendly.
Now with 2 nails in my plywood, I can bend my channel iron for an elliptical ceiling
I learned this mystic secret many years ago in Richmond, Virginia. My mission was to restore ellipitical arches in a historic house in Church Hill. An old architect came by and showed me this.