column:
King's Dominion
Absolute plastering
past issues
July '01
August '01
September '01
October '01
November '01
January '02
February '02
March '02
April '02
May '02
June '02
August '02
September'02
November02
January '03
April '03
December '03
March '04
May '04
September '04
February '05
August '05
visit my company
site
www.rtbullard.com
Links:

Milestone hybridized portland cement
Based in Seattle, WA
Great portland cement finishes:
www.artisanfinishes.com


King's Dominion
(Virginia)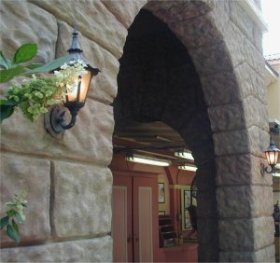 Looks like stone? fooled you. Integral color cement stucco with two colors looks like stone.
I took my camera to King's Dominion,
(a theme park in Doswell, VA) to take some photos of the fine workmanship there.
Click here or on the picture for more.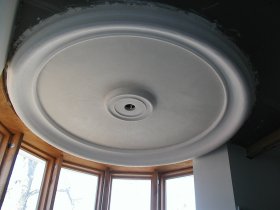 Dave sends a picture of his cool ceiling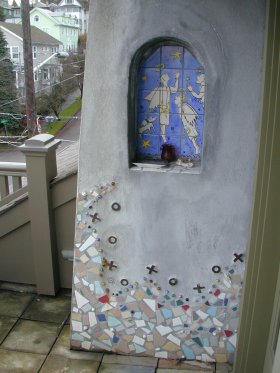 Nora from JasoLudviksen, Inc. architects in Seattle sends this picture of some cool stucco on one of their projects

Please click here for more aboutbad stucco
I made a site map. Click here if you get lost. See how Swami was born.
Ask the pros
by Reggie Bullard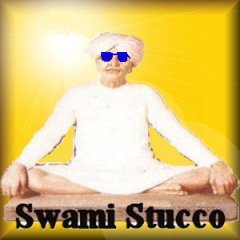 Mystic secrets revealed.
I get at least 3 good questions a week. Here are a couple. I try toanswer everybody.
click here to write.
reggie@rtbullard.com



Stucco over painted block

Re-color coat- new color coat falling off

Walking on spanish tile roofs

Thanks for visiting
my site.
Dear readers,
Thanks for all the kind words and comments.
I fell way behind on publishing my site mostly due to the pressuresof the every day hustle and bustle of the plastering industry. I stillanswer questions daily and am still alive.



Please check back as I plan to publish more frequently, like before.
a site with 20,000 hits a month deserves updating regularly.


Reggie





I am in Northern Virginia, in the Washington, DC area, but please write me from anywhere.