column:
Absolute plastering
past issues
July '01
August '01
September '01
October '01
November '01
January '02
February '02
March '02
April '02
May '02
June '02
August '02
September'02
November02
January '03
April '03
December '03
March '04
May '04
September '04
February '05
August '05
August '06
visit my company
site
www.rtbullard.com
Links:

Milestone hybridized portland cement
Based in Seattle, WA
Great portland cement finishes
www.artisanfinishes.com

Stucc on Steel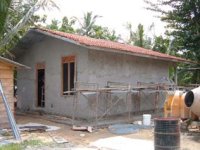 See how stucco used as a structural element is helping the tsunami victims in Sri Lanka
Donald Stevens from Winchester provides a
solution for low cost housing.
Please click here or on the picture for more:
At this moment , there are quite a few unfinished houses in Sri Lanka started by charitable organizations,
but never finished. These houses lack roofs and other components,
causeing deterioration of what has already been done.


Bad stucco
An excellent site
Please click here for more about bad stucco
I made a site map. Click here if you get lost. See how Swami was born.
Ask the pros
by Reggie Bullard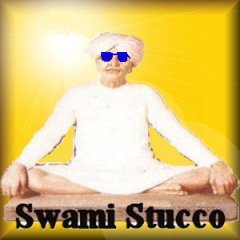 Mystic secrets revealed.
I get at least 3 good questions a week. Here are a couple. I try toanswer everybody.
click here to write.



Putting metal lath on a ceiling

Re-coating chimney caps

difference between
"control joint" and "expansion joint"

Cracks in brown coat?
Don't worry

Thanks for visiting
my site.
Dear readers,
Thanks for all the kind words and comments.
I fell way behind on publishing my site mostly due to the pressures of the every day hustle and bustle of the plastering industry. I still answer questions daily and am still alive.



Please check back


I am in Northern Virginia, in the Washington, DC area, but please write me from anywhere.