Stucco Parapet wall
This wall isn't in real bad shape. It can be chipped and re coated.
Here's a couple of walls in about the same condition. We chipped the wall real good about every 2 or 3 inches, at least enough to knock off the paint. We knocked out the loosest areas.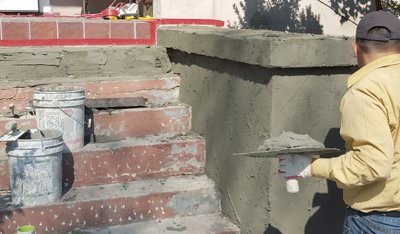 We troweled on 2 layers of my Flex-con mix. First about an eighth of an inch to cover everything. After about a half hour, we troweled on another layer.
If you haven't seen our method for re coating painted stucco, here it is: Recoating old stucco, painted and unpainted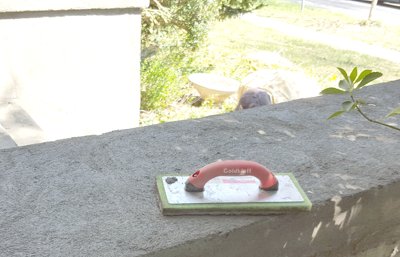 After the mortar set a little firm, it was rubbed down with a rubber float. The idea is to leave the surface a little rough. If you can't find a green rubber float, a car wash sponge may work.
See, I told you there was hope, These walls are as solid as a rock. The next step is putting on the finish. Please check back.