monthly columns:
Number 12 in my 12 point list for preventing
cracks........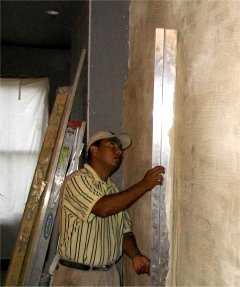 How a wall is straightened using
dots and screeds.
Here, screeds are set using a 6 foot rod on
this interior plaster installation. Click on the link above or the picture for more.

12 point list for preventing cracks
Point twelve in my twelve point list for crack prevention. click here.

Have camera will travel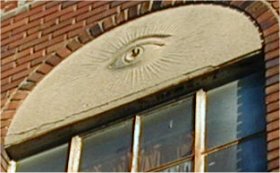 A stucco eyeball on this pediment
in Arlington, VA.

I made a site map. Click here if you get lost. See how Swami was born.
I have had to slack off a lot on my site due to the demands of business.


--Reggie

I am in Northern Virginia, in the Washington, DC area, but please write me from anywhere.
Ask the pros
by Reggie Bullard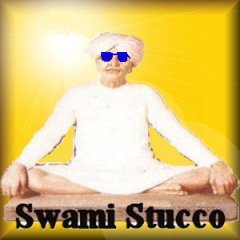 Mystic secrets revealed.
I get at least 3 good questions a week. Here are a couple. I try to answer everybody.
click here to write.
reggie@rtbullard.com



QUESTIONS



How do you get a wall straight using dots and screeds ?

Bonding stucco to concrete using portland cement
paste

Bonding stucco to concrete using Acrylics

Thanks for visiting
my site.
Dear readers,
Thanks for all the kind words and comments.
If I don't answer your question right away,
please resend if you like. Sometimes I am
buried.
Thanks for all the kind comments and encouragement.
Special thanks to
brother plasterers who call or write from all over.
Send more pix.
Reggie