June, 2019 - Washington, DC
EIFS blows off
in Washington, DC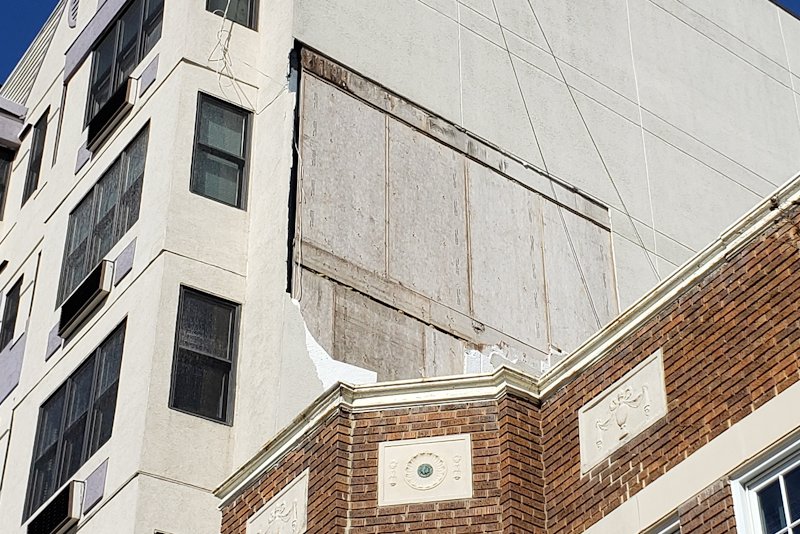 EIFS flapping in the wind poses a hazard to traffic on Wisconsin Avenue.
fight to restore stucco
Historic pebble dash was replaced with masonite siding, corrupting the historic value of this house in the Georgetown area of Washington, DC.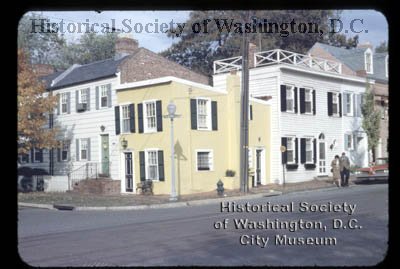 Old yellow pebble dash house as it appeared in 1959. Note the '59 pontiac wide track.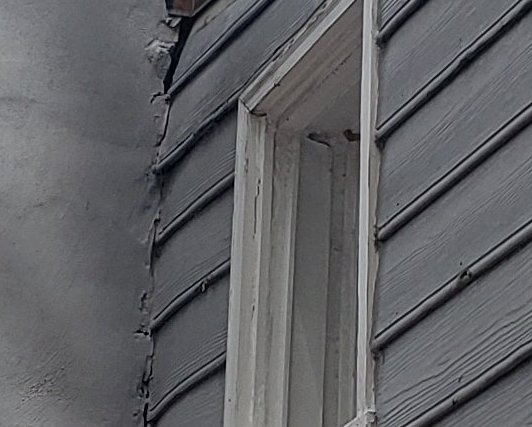 Close-up view of the historically offensive masonite siding.
Not only is the siding historically incorrect, it is in poor condition.
Believe it or not, the Old Georgetown Board denied replacing this trash with stucco !