monthlycolumn
Absolute plastering
visit my company
site
www.rtbullard.com
Links:
Based in Seattle, WA
Great portland cement finishes:
This month's column
Stucco News visits Atlanta to see some incredible ornamental plastering by
Harry Davenport
Absolute Plastering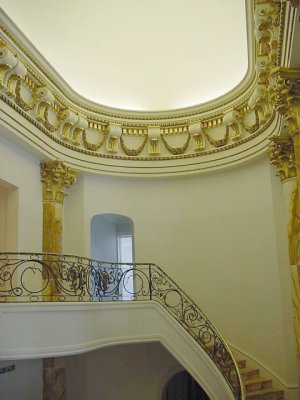 Curved plaster stairway, with an elliptical dome ceiling. Plaster cornice serves as a light troffer.
Click here to see more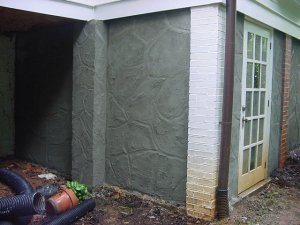 Imitation stone stucco done by Harry.
click to see more about Harry
Ask the pros
by Reggie Bullard

I get at least 3 good questions a week. Here are a couple. I try to answer everybody.
click here to write.
reggie@rtbullard.com


QUESTIONS:
...tyvek aids in improper curing of cement plaster...
Masonite-another form of fake stucco


I am in Northern Virginia, in the Washington, DC area, but please write me from anywhere.