column:
12 point list of methods for reducing cracks
Absolute plastering
past issues
July '01
August '01
September '01
October '01
November '01
January '02
February '02
March '02
April '02
May '02
June '02
August '02
September'02
November02
January '03
April '03
December '03
March '04
May '04
September '04
February '05
August '05
August '06
February '07
April '10
June '10

Plasterers from Wales at Folk Life Festival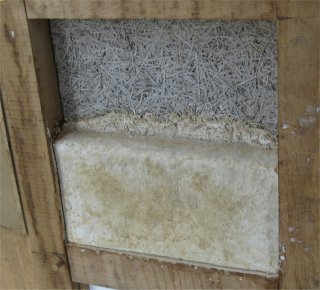 Please click here or on the picture for more
Picture shows a wood wool board for support for lime plaster or stucco. Plaster is "Glaster", lime plaster with recycled glass for an aggregate. Lightweight
reinforcing fibers allow plaster to be filled tp this thickness in a single day, and is real durable. Marks are from people beating on it, to show it's durability.
Not really new news, this was at last year's smithsonian folk life festival. Ty-Mawr shows off their very traditional, and earth friendly plaster products, Please click here to visit their site:
http://www.lime.org.uk/
Please click here to see what I have to say.

What is a "Suction Bond" ?
A clear understanding of what holds plaster or stucco mortar is important in why this material works, and why it fails.
1. A mechanical key.




2. Chemical bond.




3. Suction bond.


Suction refers to the absorption of water.
Ask the pros
by Reggie Bullard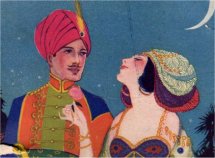 Swami Stucco
Mystic secrets revealed.
I get at least 3 good questions a week. Here are a couple. I try to answer everybody.
click here to write.

Scratch coat has holes?
Click for more


Color stucco in Florida?


Click for more

Stucco down to grade ?
Click for more

Thanks for visiting
my site.
Dear readers,
Thanks for all the kind words and comments, as well as the questions.


This site is completely not for profit.