stucco wrap
past issues
July
October
visit my company
site
www.rtbullard.com
Links:
Based in Seattle, WA
Great portland cement finishes





StuccoWrap vs.
Tarpaper

Tarpaper wins !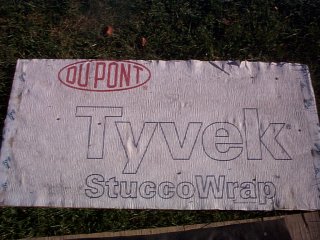 Stucco wrap by dupont is put to the test. I got a sample piece of StuccoWrap at Wonder's building supply in Oxen Hill, MD. for the test.



Next Month:
I am going to Seattle to for a workshop for
Milestone products, and to visit Don Latimer.
Check out some of Don Latimer's work: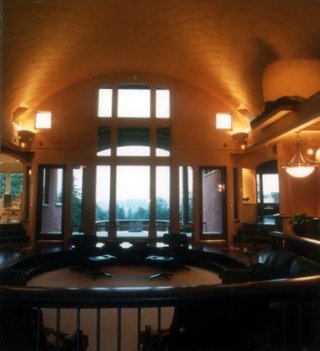 A Barrel vault ceiling is given the illusion of a gothic vault. Stucco stones fan out from the corners. With the pattern and placement of the lights, the appearance is created of a gothic vault.

I was really saddened to learn of the death of Don Miles, developer of Milestone products. Don was a great plasterer, and a big influence on our work.
Ask the pros
by Reggie Bullard

I get at least 3 good questions a week. Here are a couple. I try to answer everybody.
click here to write.


reggie@rtbullard.com


QUESTIONS:
Never ever use Plaster weld, link or other
bonding agent on the outside of a building
on painted stucco or block. IT WILL FAIL.


I am in Northern Virginia, in the Washington, DC area, but please write me from anywhere.