columns:
Number 8 in my
12 point list for preventing
cracks
questions and answers
Absolute plastering
past issues
July '01
August '01
September '01
October '01
November '01
January '02
February '02
March '02
April '02
May '02
June '02
August '02
September'02
November02
January '03
visit my company
site
www.rtbullard.com
Links:
Milestone hybridized portland cement
Based in Seattle, WA
Great portland cement finishes:
www.artisanfinishes.com

contact me
Swami's back !!!
Harry sends pix of this way
cool stairway: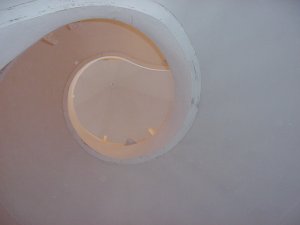 Click for more


Beware of specifications:
Click here for more


12 point list for preventing cracks
Mortar too thin. Cheating on the thickness is a major cause of cracks.

Point eight in my twelve point list for crack prevention. click here.


Sorry for the suspense.
Readers have written me
dying of curiosity what
the next points are.
Yes, acrylic additives is one of them.
Write me and I'll send them to you.
Please check back next month.
I want you to read this stuff
Ask the pros
by Reggie Bullard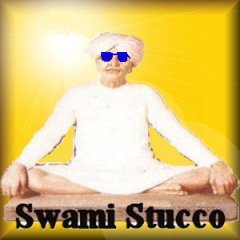 Mystic secrets revealed.
I get at least 3 good questions a week. Here are a couple. I try to answer everybody.
click here to write.
reggie@rtbullard.com


QUESTIONS:
Can I do this myself ?
Stucco over cedar
siding
Consumer fraud:
Is it stucco or
fake?
Thanks for visiting
my site.

I am in Northern Virginia, in the Washington, DC area, but please write me from anywhere.