monthly columns:
Number 10 in my 12 point list for preventing
cracks........
questions and answers
Absolute plastering
past issues
July '01
August '01
September '01
October '01
November '01
January '02
February '02
March '02
April '02
May '02
June '02
August '02
September'02
November02
January '03
April '03
December '03
visit my company
site
www.rtbullard.com
Links:
Milestone hybridized portland cement
Based in Seattle, WA
Great portland cement finishes:
www.artisanfinishes.com




I am in Northern Virginia, in the Washington, DC area, but please write me from anywhere.

Good lathing practices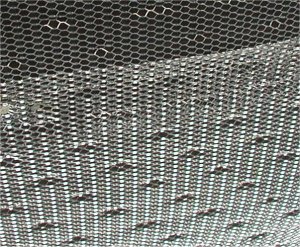 Self-furring lath
12 point list for preventing cracks
Point ten in my twelve point list for crack prevention. click here.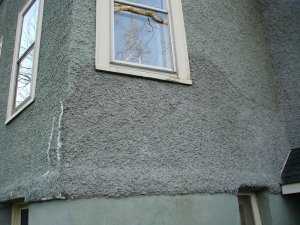 Crooked lines camoflage patches
Click here or on the picture for more
Metal Lath is going up
Metal lath prices just went up 10% the first of March with another price increase expected of 10-20% in April. Buy now.
Who knows what the summer will bring.
Contractors should provide an escalator clause in their contracts for Summer and Fall work.
This provides for a price increase based on the increased price of lath.
Readers have written me dying of curiosity what the next points are.
Yes, acrylic additives is one of them.
Write me and I'll send them to you.
I am still working on my book. Maybe it will
be finished in a couple more years.
Please check back next issue.
I want you to read this stuff.--Reggie
Ask the pros
by Reggie Bullard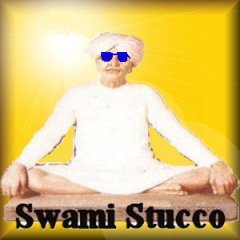 Mystic secrets revealed.
I get at least 3 good questions a week. Here are a couple. I try to answer everybody.
click here to write.
reggie@rtbullard.com

Crooked lines
camoflage patches

Cracks in squares

Three good questions

Thanks for visiting
my site.
Dear readers,
Thanks for all the kind words and comments.
I am about 3 weeks behind answering questions, so please be patient.
Please resend if you like.
Thanks for all the kind comments and encouragement.
Special thanks to
brother plasterers who call or write from all over.
Send more pix.
Reggie